Jimmy Garvin Interview
what was it like wrestling for for The Von Erich Family and the workers there ?
JG: it was great. The Von Erichs were great guys. We grew close with them. i have nothing but good feelings toward the whole family. We were all pulling in the same direction at the same time . The whole territory , all pulled together on insinct. From the first match to the referee's to everyone. And there has never been a territory like that . it was like a comet,it only comes by once a lifetime.
Matthew Reineke a young man of just 22 years of age
has lived through some verry tough times in his young life. he has credited The Von Erichs with helping him to get through those times . he said Mikes battle with Toxic Shock Syndrome . and the reseaarch meteral collected from mikes illness and those diagnosed may not have been around to help save his life. he has been through so much. even before his 4th birthday. it is a heart gripping storie you just have to read. the link is below this storie. he posted it on kevins VonErich.com site. the link goes directley to the storie
LakeCitiesSun.com 7/5/2007
Von Erich farm being developed
shady shores council gave the green light monday to developers to begian the process of building up to 139 new upscale homes on the rule farmland formerly owened by the world - famous Von Erich wrestling clan.
Adkisson Ranch, named after the Adkisson family whose stage name was Von Erich will the towns largest undeveloped tract of land into a new residential neighborhood adjacent to two potential denton isd schools and one potential business. the Adkisson's known and loved by meny in the area, sold the family farm last year and moved to their new home in Hawaii. The proptery is located on 214 acers with boundaries of Garza and shady shores road. prices for the lots have not been decied . lots are platted in sizes ranging from one-half acre up to one acre. the largest lots are available in the corners of the subdivision. the neighborhood will be a gated community.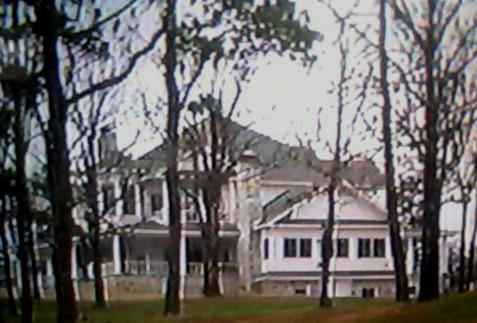 The Von Erich's Home/Farm
World Class Championship Wrestlings Home
The storie of the Von Erich farm being sold was heartbreaking to me. i know that Kevin and his family can not live in the past and must move foward with there lives. the farm must bring back a lot of memorys. both good and bad. growing up there hunting and fishing. now the once beloved Von Erich Ranch will go the way of the dallas Sportatorium . gone forever. long live the memory's. VE1FAN